Reviews & Awards
When Will There Be Good News by Kate Atkinson: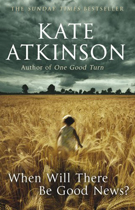 Audible UK: 'Sounds of Crime Award' for
"Best Unabridged Crime Audiobook of 2008″
Galaxy British Book Awards:
Richard & Judy Best Read of the Year 2009
The Colour Of Blood by Brian Moore: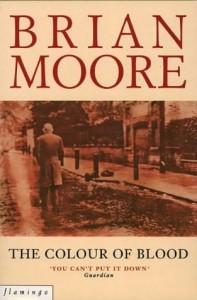 AudioFile Earphones Award Winner
"Readers have been pressing Audiofile to substitute the word 'perform' for 'read' when describing what narrators do. If all voice talent performed the way Steven Crossley does here, Audiofile would make the change. He virtually inhabits this thoughtful thriller, acutely aware of every resonance and subtext. Every supernumeray gets an authentic sound of his or her own, he delivers dialogue in a way that suggests action as well as character. This is tough to do sitting in a small sterile room. What distinguishes him from a 'reader' are the sights smells and thoughts he conjures up with just tone of voice. He has turned a good grown up book into a superb audiobook".
(AudioFile Magazine)
The Ground Beneath Her Feet by Salman Rushdie: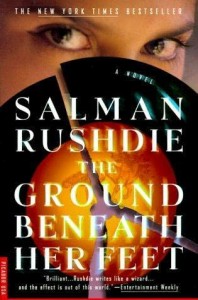 AudioFile Earphones Award Winner
"There's fierce intelligence at work in this book and it's not only Rushdie's.
Crossley gives a remarkably perceptive performance. If Rushdie is a roiling sea then Crossley is an exquisitely
crafted ship able to ride out every roaring wave, introducing a score of exotic,brilliantly etched characters.
All of them are fully animated by Crossley whose wry sardonic and sly reading is never short of captivating".
(AudioFile Magazine.)
Sharpe's Fury by Bernard Cornwell: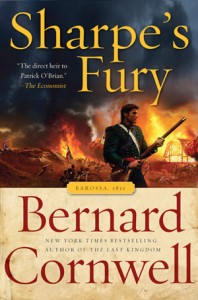 AudioFile Earphones Award Winner
"Crossley's performance is outstanding; not only are the French, Irish, Scottish and Spanish accents excellent,
the voices are perfect for the characters. Â  The battle scenes are so realistic that the listener will be transported
back in time amidst the noise and the chaos captured so brilliantly by Crossley. He is also superb at reading the
humorous dialogue"
(AudioFile Magazine Review).
Fell by David Clement Davies: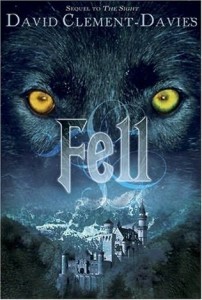 "Along the Journey Steven Crossley shines; he employs wonderful accents, from Fell's menacing tone to an evil lord's frustrated bitterness; a Bavarian beaver, a jealous boy, and many other characters come to life through assorted accents. Crossley is outstanding."
Dr. Illuminatus by Martin Booth: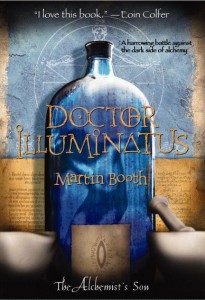 AudioFile Earphones Award Winner
"– made even better by Crossley's expert narration; his Pip is clearly a girl,Tim a boy and both of them children without sounding squeaky.  Sebastian manages to sound like a child beyond his years and the adults are studies in class and culture."
In The Woods by Tana French: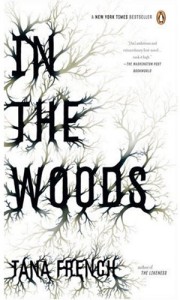 AudioFile Earphones Award Winner
"Crossley does an expert job of creating and sustaining with harrowing precision Ryan's inner and outer  lives as the case creates a fugue state for him,and for the reader.. A dazzling performance."
Mrs. Chippy's Last Expedition by Caroline Alexander: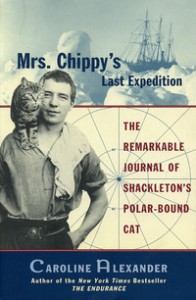 (The Remarkable Journey of Shackleton's Polar-Bound Cat):
AudioFile Earphones Award Winner
"Steven Crossley is quite brilliant, making Mrs. Chippy as endearing to the listeners as he, Chippy,was to the  Endurance crew- Chippy's Scottish burr – for he is mate to the ship's carpenter Chipps –is distinct he delivers every nuance of inquisitiveness, casual perusal or disdain – usually for the dogs which just enriches the researched detail of the voyage."
Special Recognition from Steven King! Take a look at his top ten favorite audiobooks, and notice who is at number 6.